Enhancing Interiors With Premium Floor Designs
This stunning collection of flooring takes us to a whole new level of innovation and luxury. Opulent materials are used to enhance the simple floor to an indulgent degree. Within the range, we aim to deliver superior materials that could be cleaner grade, luxury finishes, and practical solutions for more demanding environments. The quality manufacturing and eye for detail make most other floorings feel simplistic.
As you would expect, the custom design is backed up by our collection of stylish and innovative floors for you to enjoy. The wide choice of a variety of our design-driven floor collections makes the very best use of the latest technologies and production techniques but also delivers a premium locking system to ensure a trouble-free installation.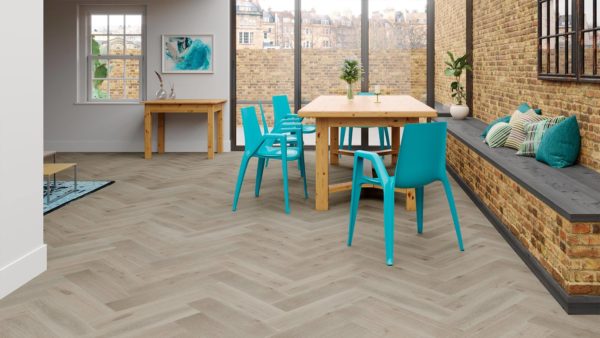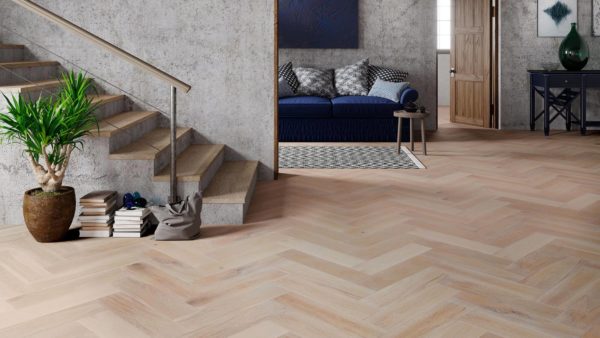 Ecco Floor Herringbone 2G Click
Ecco Oak Herringbone flooring is perfect for creating a truly unique and bespoke floor. Many of the floors are designed to be finished by professional installers to the color and texture of your choice.
Available in Engineered 18mm Herringbone & Chevron, 18mm Solid Herringbone and a selection of full planked engineered boards. Only up to 25% combination length, minimum 75% fixed long length. If you are looking for a wide range of designer blocks, our 15mm Herringbone oak comes pre-finished in a selection of colors to suit any interior.
Engineered Herringbone 15mm x 148mm x 592mm
Br and Matt Lacquered Natural Grade
Brushed White
Brushed, Smoked & Matt Lacquered
Greywash Lacquered
Invisible Look
Smoked/Fumed Oiled
Titanium Grey Lacquered
Engineered Herringbone 18mm x 90mm x 540mm
Chevron Unfinished Brushed Oak
Unfinished Brushed Oak
Solid Herringbone 18mm x 70mm x 280mm
Brushed and Matt Lacquered
Smoked and Matt Lacquered
Smoked and Whitewashed Oiled
Whipped Cream Brushed & Matt Lacquered
Unfinished Oak/Various Sizes
14 x 189 x 1860mm Unfinished
18 x 189 x 1860mm Brushed & Unfinished
18 x 189 x 1860mm Unfinished Brushed
20 x 181 x 1900mm Unfinished
20 x 220 x 1900mm Unfinished
Discover the Best Flooring for You
Find the right flooring for your project by sending us an email today. Our flooring experts will be at your service to provide advice and recommendation based on your preferences. We are looking forward to working with you.